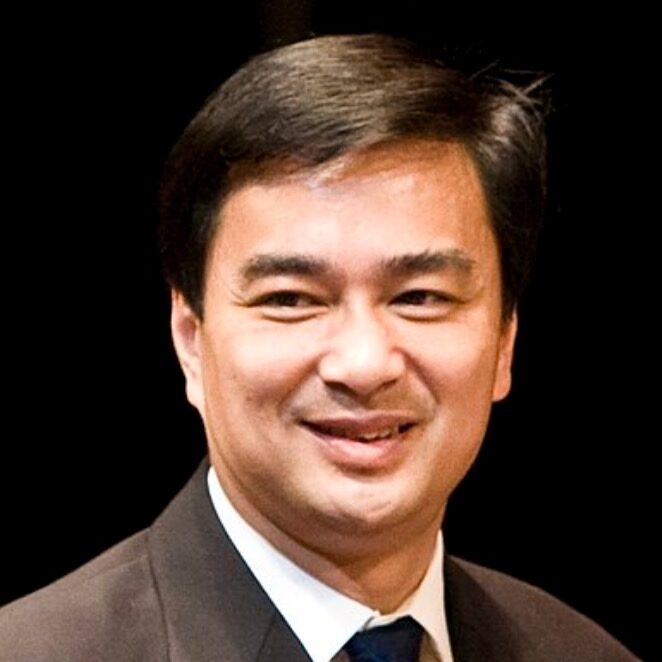 The relationship between Thailand and Japan is deep. It will deepen further in the future. I feel that women play a significant role in this process.
"By the women" and "For the women" initiatives should be more actively promoted. We feel that it is also very important for men to create a role for themselves in this process.
For peace and prosperity in Asia, further people-to-people exchanges are necessary. I believe that AWLF will empower Asian women and produce many next-generation leaders for a beautiful Asia.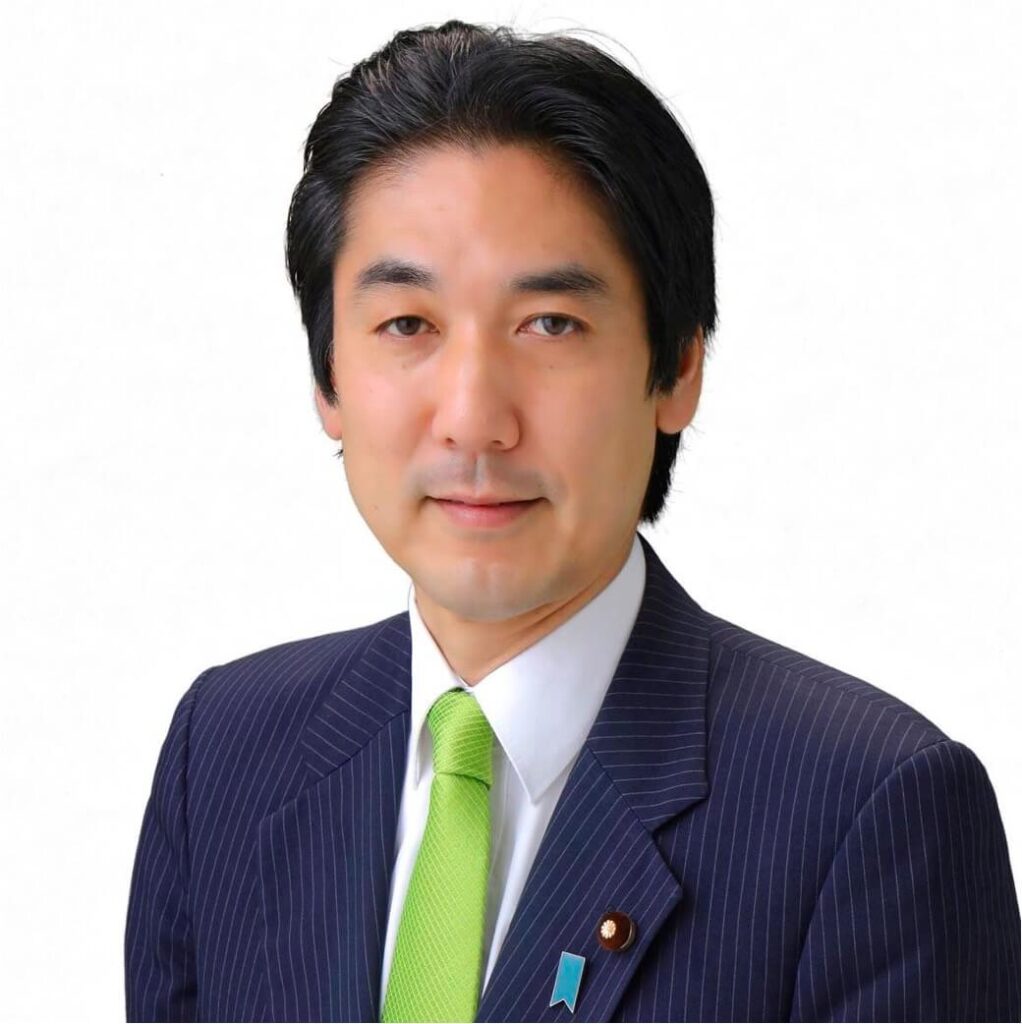 「If we are to create a society that is truly sustainable and peaceful, it is indispensable that women's rights are protected and that their participation as active members of society is encouraged.
However, much work remains to be done until the concept is develop. Through empowering women, this can be fully be achieve. In this context, I have great expectations for the Asia Women Leaders Forum to be held in Bangkok.There, women leaders from a variety of backgrounds will come together and discuss today's most pressing issues. Male or female, we all stand to benefit from these great women's achievements.」
Women's life is the full circle. Women have the power to create, nurture, reform, perform and transform. They can do great things even with little resources with their inherent nature of great love and apathy. Optimism is the faith that leads to such an achievement.
AWLF is adding lot of value to humankind and Asian women's life in particular, as they attribute value to the life of others, by means of love, friendship, indignation and compassion. Society will forget what you said, people will forget what you did, but people will never forget how you made them feel. No one has ever become poor by giving.
Even when the whole world is silent, one voice becomes powerful. AWLF's mission and vision may not look that extraordinary but their approach to women and children make them great because of their passion to care and share. The most beautiful thing one can wear is confidence and AWLF's efforts are slowly and steadily moving in that direction. One must remember that no one can make you feel inferior without your consent. One can learn something out of everything, and we must realize more than ever that we're all here for a certain space of time and mission.
I am sure AWLF's efforts will bring positivity and help in empowering Asian women and children, nurture the next generation of leaders, create a sustainable cycle in Asia, and empower humankind through collaboration among front-line Asian leaders.
Supports
AWLF 1st International Forum Supported by The Embassy of Japan in Thailand
The Embassy of Japan in Thailand has provided support for the AWLF International Forum.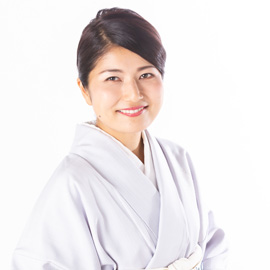 "Spreading a sustainable world system in which individual diversity shines through."
After graduating from Doshisha Women's University, got a job at a company listed on the First Section of the Tokyo Stock Exchange. Completed the University of Tokyo Executive Management Program. National University of Singapore Lee Kuan Yew School of Public Policy Asian Geopolitics Program Completed.
She continues to deepen her quest for enrichment of life and promotes economic, political, educational, medical, health and wellness, social and cultural harmony in the Asian region. She has a strong interest in contributing to the community by promoting meetings across borders and deepening ties with Japanese women and female leaders from various countries.
Born in Kyoto, she is keen to contribute to the Kyoto Environmental Protocol. She is also a member of the Young Leaders of the United Nations Environment Conference. In May 2020, she became president of the Asian Women Leaders Forum. She likes to work for gender equality, protection of women's rights and dignity, empowerment of women, care of the economically vulnerable women and children, protection of the rights of poor children, unmarried mothers and mental health of women. She is working to promote women's literacy, medical care, and women's entrepreneurship. She is motivated to build a bridge of understanding and compassion amongst women of Asian countries.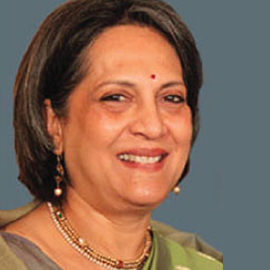 Deepa Gopalan Wadhwa has been a distinguished career diplomat who Deepa Gopalan Wadhwajoined the Indian Foreign Service (IFS) in 1979 and retired in December 2015. A graduate from Madras University, she has an undergraduate degree in Chemistry and a post graduate degree in English Literature.She has served as Ambassador of India to Japan (2012-2015), Qatar (2009-2012) and Sweden (2005-2009). She was concurrently accredited as Ambassador to Latvia (from Stockholm), and Republic of the Marshall Islands (from Tokyo). During her career, she has also held other significant assignments in Geneva, Hong Kong, China, The Netherlands, the International Labour Organization (ILO) and the Ministry of External Affairs. In the course of her career spanning over 36 years, she has handled a wide swathe of issues and subjects related to India's relations with key countries such as Pakistan, China, and Japan; participated in international conferences and negotiations related to climate change, sustainable development, disarmament and human rights and was instrumental in the active promotion of India's economic interests in areas of trade, technology, investments and energy security during postings in Europe, the GCC and Japan. Deepa Gopalan is Chairperson of the India-Japan Friendship Forum, Member Governing Council of the Institute of Chinese Studies and is on the Governing Council of the Asian Confluence based in Shillong. She currently serves as an Independent Director on the Boards of JK Cement ltd., Mukund Sumi Special Steel ltd., and Corporate Catalyst India Pvt. Ltd.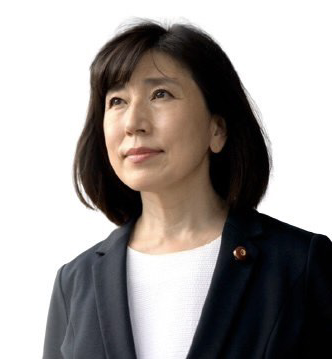 Member of the House of Representatives 2014-2021. 2016, she was appointed Chairperson of the Liberal Democratic Party's Special Task Force on Emergency Measures for Waiting Children. 2017, she was reelected. 2019, she will become Parliamentary Secretary of the Minister of Internal Affairs and Communications. In September 2020, she will become Deputy Secretary General of the Liberal Democratic Party and Secretary General of the Special Committee for the Promotion of Women's Activities.
Born in 1965. Born in Koto-ku, Tokyo. After raising her children, at the age of 38, she transferred to Keio University Faculty of Nursing and Medical Care for her second year and obtained her nursing and public health nursing licenses. After working at Keio University Hospital and the Japan Nurses Association, she was first elected to the House of Representatives in 2014 from the North Kanto proportional bloc in the 47th House of Representatives election.
Applied the widow's exemption to unmarried single parents (2019).
Law for Supporting Children in Medical Care, Law on Measures for Indecent Teachers (2021)
Special adoption system, liquid milk, child abuse, support for victims of domestic violence, food loss, improved access to emergency contraceptives, introduction of Japanese version of DBS system, empowerment of women and girls, etc.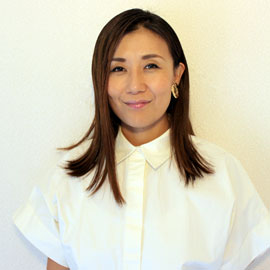 The entire world is searching for happiness. People want to understand about their mind, soul and consciousness. They want to go deeper within their own self in search of happiness. At the forefront of such initiatives in Japan is the husband-wife team of Sayaka and Masahiko Hashimoto.
Sayaka has taken several initiatives to enrich Japan's spiritual life through its music, culture, poetry and traditions. Sayaka has been putting the healing power of music through their husband-wife team by creating innovative compositions to elevate people to a higher level of life experience. In fact, she and her husband have launched a "Life Orchestra" project to convey deeper truths about human life through public performances.
Sayaka feels that their "Life Education" program of growth through inner evolution can bring peace to the world and enable human beings to tap their inner potential for achieving happiness.
The duo has also come up with a poetry collection about "happy encounters" with the self and others. Her musical creation "Warmth of Kioku" has been appreciated by the Japanese Ministry of Health and Welfare. Another musical composition created by them titled "Life Creates Life" is about people of the world coming together, through the power of love. Sayaka and her husband, Masahiko Hashimoto, have deep interest in Indian philosophy and Sri Ravi Shankar's Art of Living program.
With their deep interest in the energies that govern the cosmos, Masahiko and Sayaka plan to showcase an innovative Planetarium musical presentation program to be composed, produced and presented by them at the World Planetarium Congress and also the well-known Full Dome Festival to be held at Bruno in Europe. They are currently also preparing for an "Orchestra presentation" project to be performed by their team in 2022 in front of a global audience. Amongst their several compositions, there is a notable one to induce peace, love and a sense of harmony within children. Through their musical endeavors, both wish to communicate the message of love and harmony to the people of this world.
LIFE: Re-experiencing birth
https://www.life-planetarium.com
LIFE education
https://www.lifeeducation.co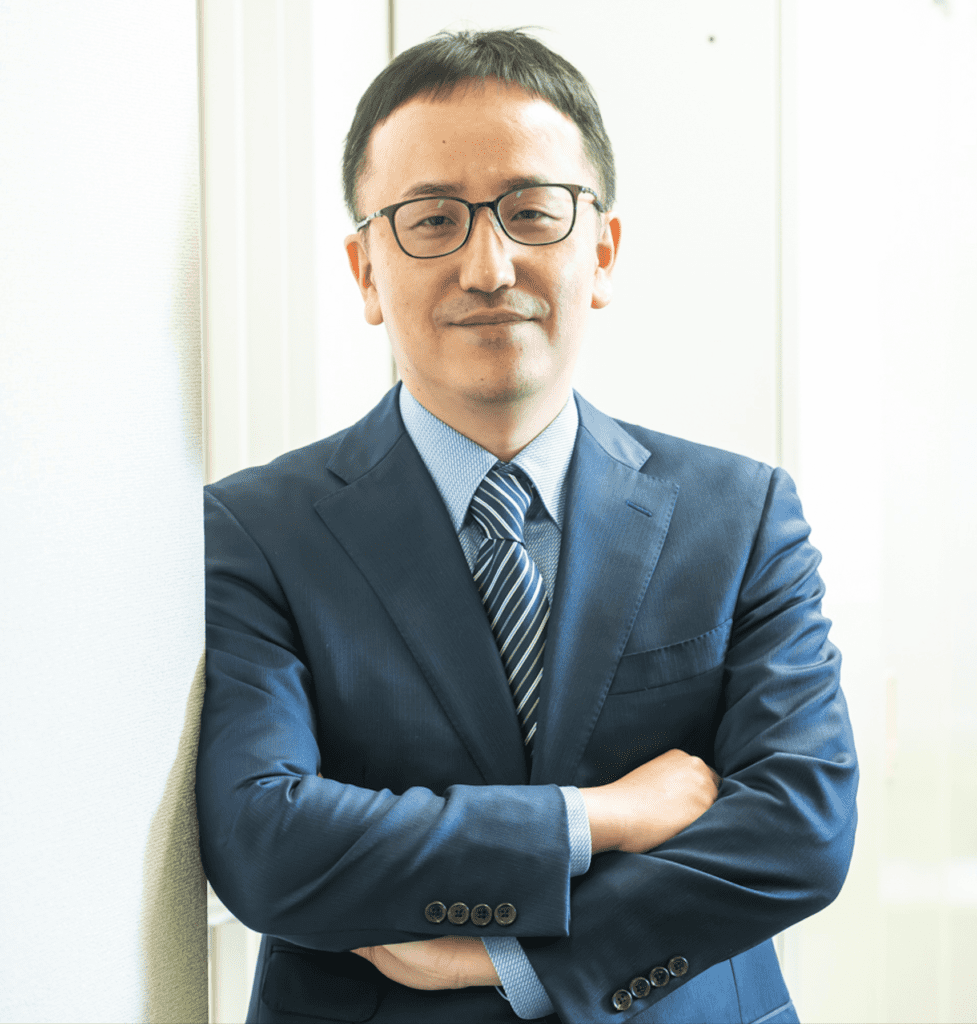 Born in Tonami City, Toyama Prefecture. Graduated from Keio University Faculty of Economics in 2000. Completed the Executive Management Program (EMP) at the University of Tokyo. Joined Andersen Consulting (currently Accenture Japan). In charge of the energy and chemical industry, he participated in business improvement projects of electric power companies and major chemical manufacturers. Utilizing his knowledge of IT consulting and energy industry, he established RAUL in 2005 and assumed the post of president.
He has served as a director of the Energy Information Center, a director of the Ecomart Steering Committee, a director of the CSR Communication Association, a director of the Tsunagu Future Research Institute, and a member of the Ministry of the Environment, Regional Rehabilitation Energy Service Innovation Promotion Committee. Besides his main business, he writes and lectures on the environment and energy.
Representative Director of RAUL Co., Ltd., Director of Energy Information Center, General Incorporated Association, Director of CSR Communication Association, Member of Ministry of the Environment, Regional Rehabilitation Energy Service Innovation Promotion Committee (2019)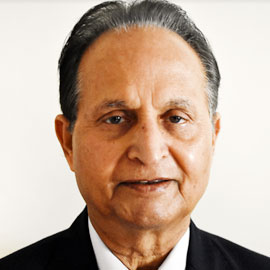 Dr. Abdul Waheed Khan was born in a remote village in India. His journey from a remote village to high-level executive and diplomatic positions in several national and international organizations is an exciting story of a dynamic leader and a visionary. Dr. Khan served as Assistant Director-General for Communication and Information at UNESCO from2001-2010. He was responsible for formulating policies and coordinating the implementation of programs aimed at harnessing the power of communication and information for enhancing access to information and knowledge. Power of Peace was one of the flagship programs which was conceptualized and coordinated by him. He has served in several international organizations such as the United Nations Fund for Population Activities (UNFPA), the United Nation Development Program(UNDP), the Food and Agriculture Organization of the United Nations (FAO), UNESCAP, World Bank, and the Asian Development Bank (ADB). In the field of education, he has served as the Vice-Chancellor of Indira Gandhi National Open University.
His duties included providing leadership for academic planning, raising financial resources, managing human resources, and developing a National Knowledge Network comprising of 72 universities. Dr. Khan was a Visiting Scientist/Professor at the National Institute of Multi-Media Education in Japan from 1990-1991. He served as the Education Specialist at the Commonwealth of Learning (COL), in Vancouver,Canada, from 1992 to 1998. He was the founder President of Talal Abu Ghazali University of Business from 2010-2013. He is currently on the board of directors for Townsend Smith Foundation, which aims at building a hospice in Milton, Ontario, Canada as well as on the Accessibility Advisory Committee and Older Adults Advisory Committee of Halton Region, Ontario, Canada. Dr. Khan works as a volunteer at the Milton District Hospital.
He is a recipient of several awards and distinctions, including honorary doctorates from 3 universities and honorary fellowship of the Commonwealth of Learning. He was awarded the Dayawati Modi Award for Art and Culture and received the Super Brain of India Gold Award. Dr. Khan has served on several boards and committees in national and international organizations. He received his doctorate in Mass Communication from the University of Wisconsin, United States.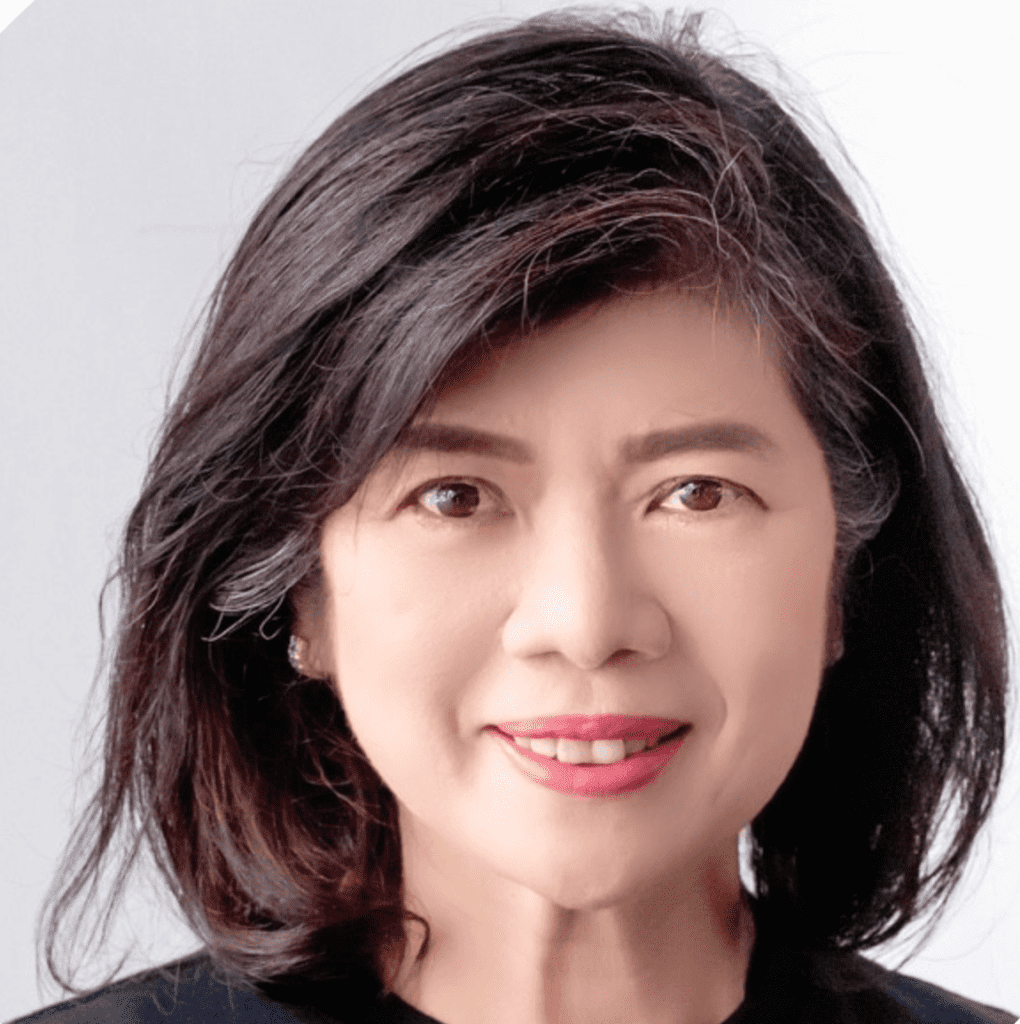 Kesara Manchalee was appointed President of the Stock Exchange of Thailand (SET) in June 2014 and is committed to realizing SET's vision "To make the Capital Market 'Work' for Everyone." She aims to pioneer new products and services that will advance the Thai capital market and its ecosystem, and develop the exchange in all aspects for the benefit of all stakeholders Her ultimate goal is to make the exchange a reality for the benefit of all stakeholders.
Over the past three years, under her leadership, SET has become the most attractive financing platform for IPOs and the most liquid exchange in ASEAN, thanks to its newly developed products and services. In particular, the focus on sustainability has increased the number of companies included in the Dow Jones Sustainability Indexes (DJSI), the ASEAN CG Scorecard and international profiles, with the goal of increasing the ranking of listed companies in the The DJSI is steering the listed companies to strengthen their awareness of environmental, social and governance (ESG) issues. With the growing awareness of sustainable development in Thai society, SET believes that the Thai capital market also needs to incorporate sustainability, and is the first company in ASEAN and the first in the world to be ranked in this category. SET was the first in ASEAN and the 13th in the world to join the UN Sustainable Stock Exchange (SSE) initiative. Being a pioneer has been a natural strength of Kesara's 30-year career in stock exchanges.
Prior to becoming President of SET, Kesara was responsible for the SET Group's marketing and product development. His major accomplishments include the establishment of the Thai Futures Exchange, the second largest futures exchange in ASEAN, and the creation of the Social Impact Platform and the Startup Platform. Currently, SET is working to adopt the T+2 clearing and settlement cycle in line with international best practices and to develop a world-class infrastructure for exchange operations.
Kesara is the first SET President to be elected to the World Federation of Exchanges (WFE) Board of Directors in 2016. In recognition of her leadership and achievements in the development of SET at the local and international level, she was honored by Her Majesty the Queen's Royal Thai Women's Council with the Outstanding Women Award 2016″ from the Council of Women of Thailand under Her Majesty the Queen's Royal Decree, and the "Outstanding Women Leaders for Green Growth Awards 2016" from the Royal Thai Women's Council under Her Majesty the Queen's Royal Decree.