One Team, One Asia.
1000 Asia Women Leaders, Beautiful Asia. We are a family of 4.7 billion people in Asia.
By 2030, 1,000 Asian women leaders will collaborate to empower Asian women and children and create a virtuous cycle for beautiful Asia. Through collaboration, imagine the significant impact we will have on the world as one?
AWLF is a group of female Asian leaders actively making changes on the front lines. We are committed to creating a nurturing and empowering platform for Asian leaders to co-create with you. The AWLF forum is a platform for front-line Asian leaders to collaborate and synergize their projects into one ecosystem that aims to benefit all.
While Asia is a prosperous region, we still face much uncertainty leading to a negative ripple effect across many social aspects, from education to employment opportunities. The widening of economic disparity beyond the region leads to further exploitation of women and children, which, if not appropriately addressed, will permanently impact a transnational level.
The risk of epidemics is also becoming a severe global risk, acting as a stagnation factor for the globalization movement.A better Asia will have a comprehensive impact on the entire planet.
At this time of transition, Asian women have great potential and influence varying from home to the country's economy. Therefore, no one should be left behind for the people of Asia to prosper. We can begin with empowering Asian women and children through collaboration with female leaders who recognize that the voices of the voiceless are essential! AWLF is committed to working together to achieve the Agenda 2030 in Asia.
AWLF is a partnership of front-line leaders across generations, borders, and industries to promote a sustainable world system where individuals can shine. We will grow and support each other so that what we have created can be inherited by the next generation. This cycle shall be momentum to create beautiful Asia and beautiful earth full of smiles spreading from women and children.
We hope to grow with you, support each other, and contribute to the world from Asia. We look forward to your continued support.
Bringing Asia together with love of the Earth.
Combining people, goods, information, wealth & wisdom to propose solutions to problems throughout Asia.
Leaders on the front lines, working together to envision Asia's ideal future.
Connecting and getting to know each other across borders, generations, and industry is an essential first step toward a beautiful Asia!
The lives, values, thoughts, and sincere efforts of the leaders introduced by AWLF are filled with experience and wisdom. We are convinced that this will not only empower Asian women and children but also comprehensively empower humanity and the planet.
With a group of diverse role models of Asian women leaders, we will embark on the journey of empowerment. To create and partner with you, we will create a beautiful cycle in Asia where various individuals can shine.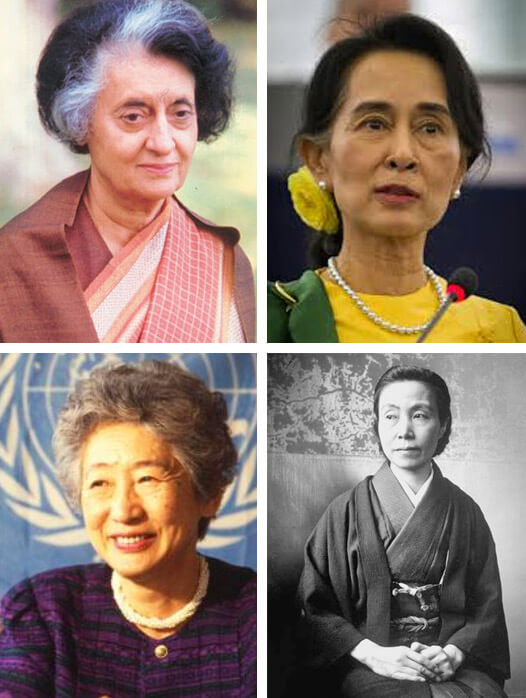 Our main axis is the Asia-Pacific region, and our objective is to contribute to sustainable international peace and the formation of women's beauty and wealth. We cooperate internationally with UN related organizations, Asian Development Bank, ASEAN and APEC as a private organization, and carry out the following projects.
Project to promote the empowerment of women to live more beautifully and abundantly in their own way
Project to promote international mutual understanding and international cooperation with a heart of compassion (private diplomacy and cultural exchange)
Promoting the environment for a beautiful planet
Promotion of international economy and prosperity circulation
Project for promotion of education in accordance with the principles of truth
Medical care promotion for healthier, happier, and richer lives
Mind, body, and soul beauty projects
AI Business
About Us
FICCI-FLO event: Smriti Irani EN
Smriti Irani is launching an initiative to promote women's empowerment and improve women's participation in the workforce. Women are voicing the need to be owners of technology, not just users of it.
Female Social Entrepreneurs Changing Society EN
Kobayashi, a female social entrepreneur who is changing society, is the founder of UWC ISAK Japan, a highly regarded learning program that empowers women to become change makers. A "society where women shine" means...
Asia Women leaders Forum Friendship Forum 2022 was held.
On October 20th, 2022, the first Japanese exchange meeting of the Asian Women's Leaders Forum (AWLF) was held. The Asia Women Leaders Forum aims to continue to create a virtuous circle of beautiful Asia together by promoting the empowerment of Asian women and children by collaborating with Asian leaders who are active on the front lines across borders, generations, and industries. platform of Established in May 2020 with the aim of co-creating the ideal form of humankind and the earth and weaving together a beautiful earth 1000 years from now. This year's Japan Friendship Association was held in the presence of leaders who are active on the front lines of various countries and industries as the first public presentation of…
We interviewed Ms. Fusako Yanase, Honorary President of AAR Japan
We interviewed Ms. Fusako Yanase, Honorary President of AAR Japan, Association for Aid and Relief, Japan