One Team, One Asia.
1000 Asia Women Leaders, Beautiful Asia. We are a family of 4.7 billion people in Asia.
By 2030, 1,000 Asian women leaders will collaborate to empower Asian women and children and create a virtuous cycle for beautiful Asia. Through collaboration, imagine the significant impact we will have on the world as one?
AWLF is committed to nurturing a platform where Asian leaders working at the forefront can co-create together with you for the sake of a good cycle in a beautiful Asia.
While Asia is an attractive place , it is also facing a number of challenges that are becoming more serious, such as the decrease in educational and employment opportunities due to the unstable international situation, the widening economic disparity, exploitation of women and children, global environmental issues, and epidemic risks, which are all linked to global risks. A better Asia will have a comprehensive impact on the entire planet.
At this time of transition, Asian women have great potential and influence varying from home to the country's economy. Therefore, no one should be left behind for the people of Asia to prosper. We can begin with empowering Asian women and children through collaboration with female leaders who recognize that the voices of the voiceless are essential.
AWLF is committed to achieving the Sustainable Development Goals (SDGs) in Asia. We will promote the spread of a sustainable global system in which diverse individuals shine through the collaboration of front-line leaders that transcends generations, borders, and industries.
We hope that we can connect the next generation to a beautiful Asia and a beautiful earth full of smiles spreading from women. We hope to grow with you, support each other, and contribute to Asia and the world. We look forward to your continued support.
Bringing Asia together with love of the Earth.
Combining people, goods, information, wealth & wisdom to propose solutions to problems throughout Asia.
Leaders on the front lines, working together to envision Asia's ideal future.
Connecting and getting to know each other across borders, generations, and industry is an essential first step toward a beautiful Asia!
The lives, values, thoughts, and sincere efforts of the leaders introduced by AWLF are filled with experience and wisdom. We are convinced that this will not only empower Asian women and children but also comprehensively empower humanity and the planet.
With a group of diverse role models of Asian women leaders, we will embark on the journey of empowerment. To create and partner with you, we will create a beautiful cycle in Asia where various individuals can shine.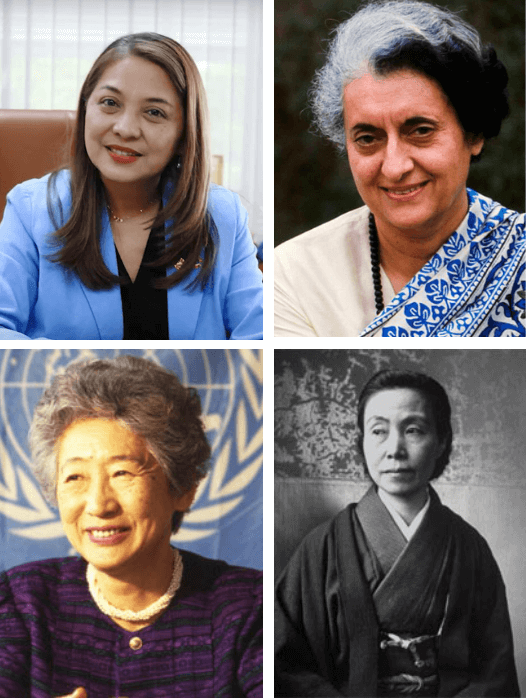 Our main axis is the Asia-Pacific region, and our objective is to contribute to sustainable international peace and the formation of women's beauty and wealth. We cooperate internationally with UN related organizations, Asian Development Bank, ASEAN and APEC as a private organization, and carry out the following projects.
Project to promote the empowerment of women to live more beautifully and abundantly in their own way
Project to promote international mutual understanding and international cooperation with a heart of compassion (private diplomacy and cultural exchange)
Promoting the environment for a beautiful planet
Promotion of international economy and prosperity circulation
Project for promotion of education in accordance with the principles of truth
Medical care promotion for healthier, happier, and richer lives
Mind, body, and soul beauty projects
AI Business
About Us
【Mrs. Masako Perera】Wife of the Ambassador of Sri Lanka in Japan
Masako Perera The Wife of the Ambassador Extraordinary and Plenipotentiary of Sri Lanka in Japan She is a Japanese whose parents' home is a temple. With her Japanese spirit and her extensive overseas experience, she is the wife of the ambassador who connects Japan and Sri Lanka. As a diplomat, she herself supports the ambassador and is active as an immediate force.
Visit to UN ESCAP / AWLF International Forum Scheduled to be held May 15-16, 2024
On September 12, 2023, we visited the United Nations Economic and Social Commission for Asia and the Pacific (ESCAP) in Bangkok, Thailand. We appreciate everyone who took time out of their busy schedules to warmly welcome us. The Asian Women Leaders International Forum 2024 is being prepared for 200 Asian women leaders and 100 youth leaders, for a total of 300 people, to be held on Wednesday, May 15 and Thursday, May 16, 2024. With the aim of empowering women and realizing the SDGs, we have featured speakers who are active on the front lines, sharing and discussing common issues in Asia, best practices for realizing the SDGs, the history of women leaders, and knowledge. Together with all participants, we…